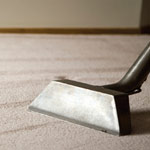 Welcome To Fabric Care Cleaners, Inc.!
We have been in business since 1978, serving over 50,000 customers in eastern Massachusetts. We are members in good standing with the NEIRC [New England Institute of Cleaning and Restoration].
We strive to make your life as easy as possible for your cleaning needs. We can take care of everything from start to finish. Our trained uniformed technicians average over 7 years experience in cleaning, and arrive in clean professionally lettered vehicles for your safety.
Our company provides cleaning of carpets, rugs, upholstery, window blinds, duct cleaning and refurbishing of wood floors.
Our commitment to quality means that if you ever have a problem with anything we have done, just notify us, and we will come back quickly to redo what needs correcting.
We can answer your questions over the phone and can also give you free estimates. An appointment is just a phone call away.